how to get a google map api key
In this article we will see step by step, how to get a Google Map API key in less than 2 minutes.
Google Maps Integration, API Key for Google Maps. (JavaScript)
Before get a new key, let's see what is a Google Maps API key on Google Maps Platform. The Google Maps Platform is a set of APIs and SDKs that allows developers to embed Google Maps into mobile apps and web pages, or to retrieve data from Google Maps.
An API key is a unique identifier that you generate using the Google Cloud Platform Console, The Maps JavaScript API lets you customize maps with your own content and imagery for display on web pages and mobile devices. The Maps JavaScript API features four basic map types (roadmap, satellite, hybrid, and terrain) which you can modify using layers and styles, controls and events, and various services and libraries. You can read more details here.
Some applications or plugins using the capabilities of Google Maps require getting and adding an individual token.

The Google Maps API Key
If you are using a WordPress plugin or a WordPress theme, which taking advantage of the Google Maps, to authenticate and use the Google Maps utilities, you should have an API key, you should register on the Google API Console and get your own key, with your own Gmail account.
How I can Get a Google Maps API Key?
In the process, you will need to create a billing account or use credentials of already existing one, which will be used for payment, in case you exceed your limits.
1. You will need to go to the Google Maps Console here and hit the Get Started Button. (check the picture).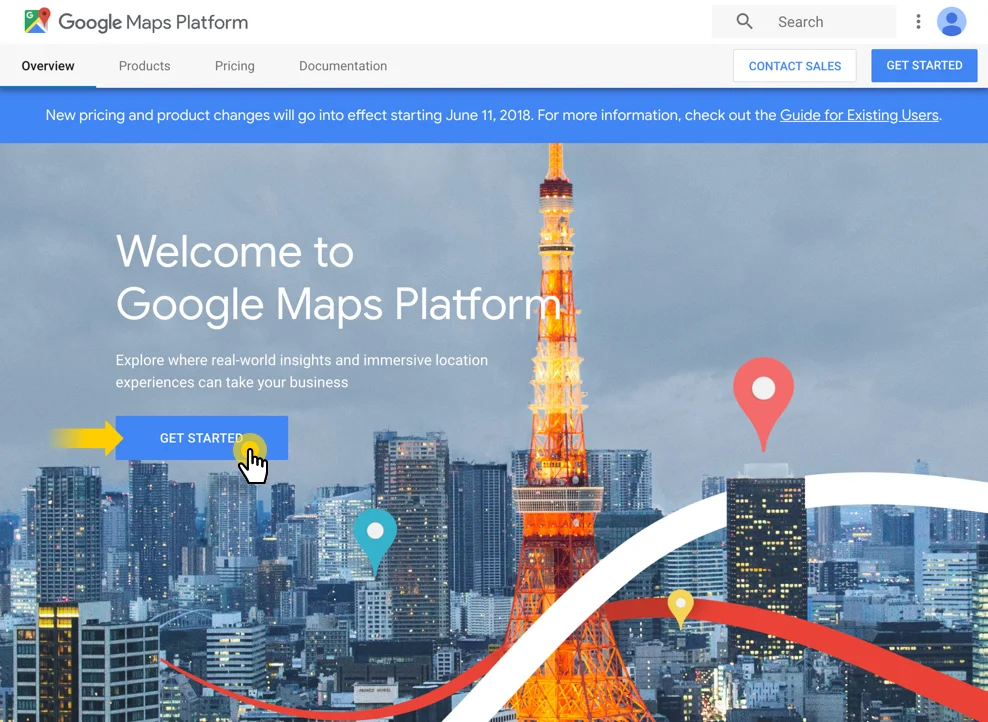 2. On the next step check all 3 ticks, Maps, Routes, Places and hit Continue.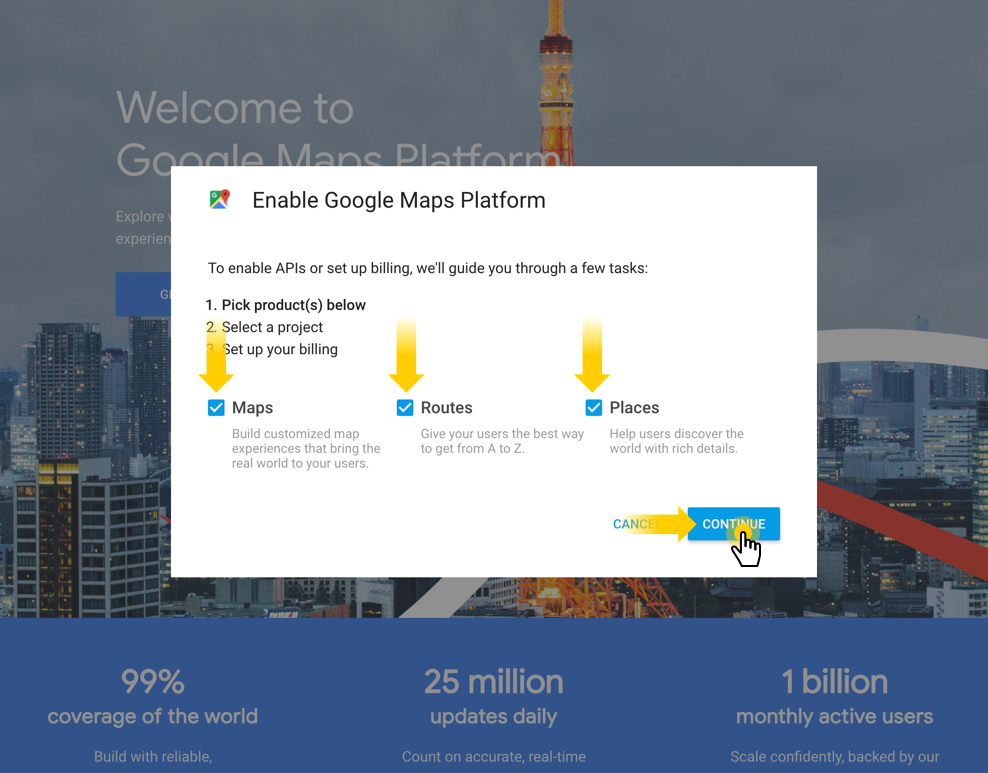 3. On the next Screen Select a project, in case you have already one, or just create a new project.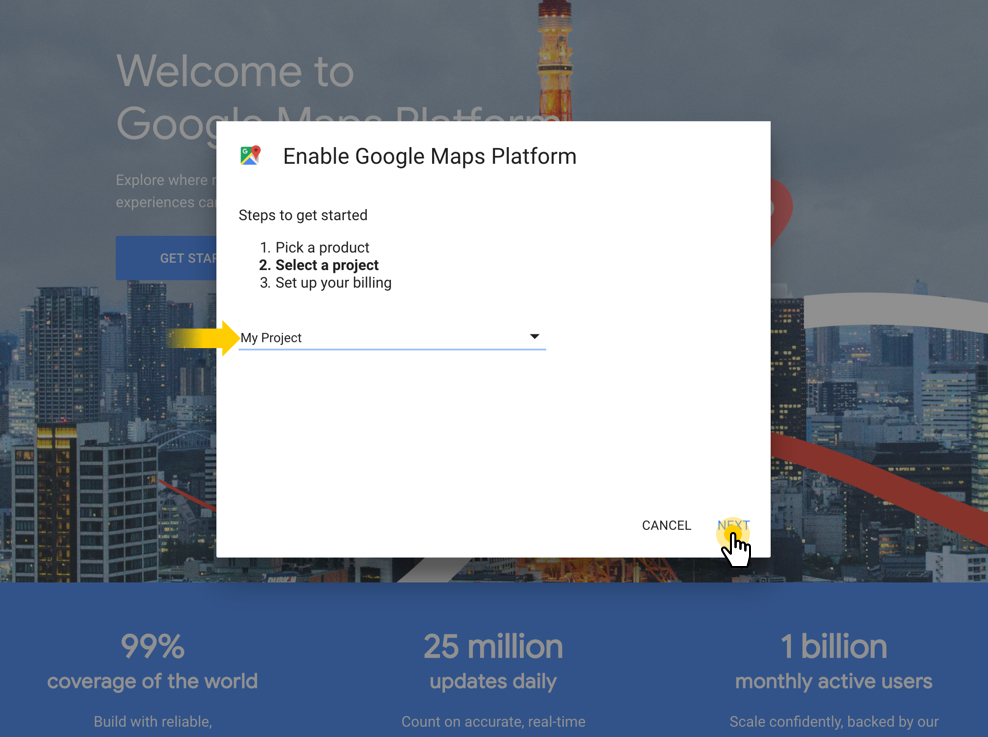 4. Create a Billing Account (you should add a valid card, otherwise Google will not let you to create a new project, don't worry, you will not get charged for low visits websites).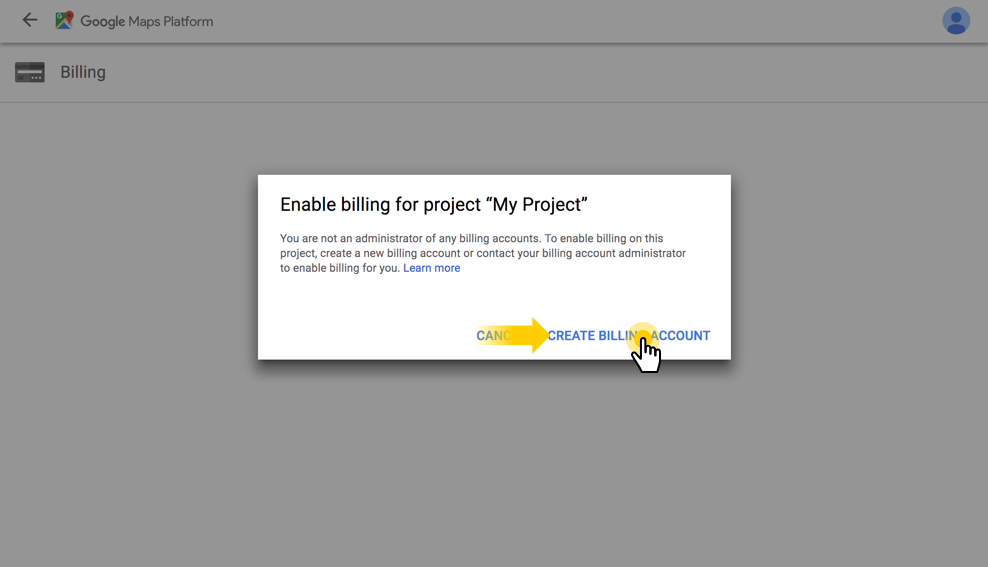 4. Get your New Brand Google Maps API Key. Enabled the APIs & and copy the Key.